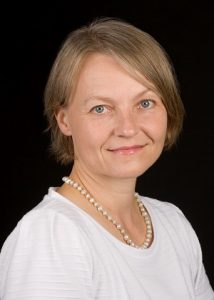 Research interests

I have been dedicated to research on suicide prevention since 1999. My main research focus has ​been population-based studies using register data in collaboration with international researcher. Lately, we have initiated several interventions focused on suicide prevention. In these, we examine how people at risk may be supported and if the support helps. My research interest furthermore cover: effectiveness of psychosocial therapy, means restriction, suicidal behaviour in older adults, bereaved by suicide, and affected by suicide attempt.
​Selected publi​cations
Erlangsen, A; Stenager, E; Conwell, Y; Andersen, PK; Hawton, K; Benros, ME; Nordentoft, M; Stenager, E. (2020) Neurological disorders and death by suicide: a national register-based cohort study. JAMA. doi:10.1001/jama.2019.21834.
Nordentoft M, Erlangsen A. (2019) Suicide-turning the tide. SCIENCE. 2019 Aug 23;365(6455):725. doi: 10.1126/science.aaz1568.
Erlangsen, A; et al. (2018) Genetics of Suicide Attempts in Individuals with and without Mental Disorders: a population-based genome-wide association study. Molecular Psychiatry. DOI: 10.1038/s41380-018-0218-y
Eerlangsen A, Lind BD, Stuart EA, Qin P, Stenager E, Larsen KJ, Wang AG, Hvid M, Nielsen AC, Pedersen CM, Winsløv JH, Langhoff C, Mühlmann C, Nordentoft M. (2015) Short-term and long-term effects of psychosocial therapy for people after deliberate self-harm: a register-based, nationwide multicentre study using propensity score matching. Lancet Psychiatry 2; 47-58. DOI: 10.1016/S2215-0366(14)00083-2

Address:
Danish Research Institute for Suicide Prevention – DRISP
Psychiatric Center Copenhagen
Gentofte Hospitalsvej 15,4
DK-2900 Hellerup